The CPO Rising Hall of Fame was established in 2016 to help establish procurement's rightful place in business history and recognize those leaders who have helped shape and transform the procurement profession while also transforming their organizations. The annual induction ceremony is held annually at the CPO Rising Summit and serves as a capstone to the annual CPO Honors Dinner.
Each year, the CPO Rising Hall of Fame recognizes procurement leaders who have differentiated themselves and their organizations by a blend in leadership in innovation, executive stewardship, process excellence, and dedication to their craft. Up to three members may be inducted each year. Hall of Fame members then join the committee that nominates and selects each ensuing class; they also join the Ardent Partners team in judging the annual CPO Rising Honors Awards.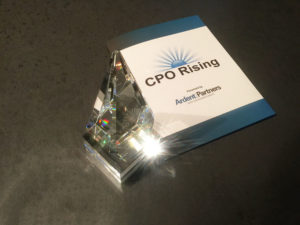 The CPO Rising 2016 Hall of Fame Award and Program.
CPO Rising Hall of Fame Induction Criteria
* Over 20 years of experience in the procurement, sourcing, or supply management functional capacity
* Proven track record of success across a variety of performance criteria
* Developed and supported innovation in the field of procurement, including technology
* Dedicated efforts to propel the procurement profession forward
CPO Rising Hall of Fame's Charter Class of 2016
In March, 2016, Ardent Partners was pleased to induct three members into the CPO Rising Hall of Fame.
Gregg Brandyberry, Former VP of Procurement, GSK – "Fearless Technology Innovator and Adopter"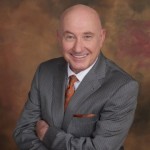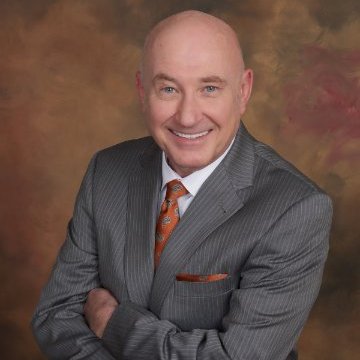 Simply put, Gregg "gets" procurement and supply management, having logged more than 40 years of executive and managerial experience across multiple industries, like automotive, manufacturing, and pharmaceuticals. He was the Global eSourcing Lead and a consultant at Takeda Pharmaceutical after serving as Senior Vice President, Market Operations for FedBid, Inc, a high volume reverse auction marketplace serving the Federal Government. Gregg also served as a Senior Advisor for A.T. Kearney Procurement and Analytic Solutions organization following a three-year stint as CEO of Wildfire Commerce. But he is perhaps best known as the former Vice President of Procurement – Global Systems and Operations for pharmaceutical giant GlaxoSmithKline, a role that he held for 10 years. Career highlights include:
* Vice President, Procurement – Global Systems and Operations for GlaxoSmithKline
* Instrumental in GSK winning the Charter Institute of Procurement and Supply award for "Best Use of Technology in a Procurement Organization"
* Technology evangelist & globally recognized expert
To read more about Gregg, including his background and presentation at CPO Rising 2016, click here and here.
Tim Cook, Former CPO & Current CEO, Apple "From CPO to CEO"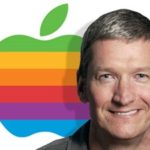 Tim Cook is the CEO of Apple and serves on its Board of Directors. Before being named CEO in August 2011, Tim was Apple's Chief Operating Officer and was responsible for all of the company's worldwide sales and operations, including end-to-end management of Apple's supply chain, sales activities, and service and support in all markets and countries. But the big news here is that Tim started at Apple as its CPO and rose through the executive ranks by executing classic procurement strategies (executing them extremely well). Prior to joining Apple, Tim was vice president of Corporate Materials for Compaq and was responsible for procuring and managing all of Compaq's product inventory. Previous to his work at Compaq, Tim was the chief operating officer of the Reseller Division at Intelligent Electronics. Career highlights include:
* Hired as Apple's Chief Procurement Officer
* Promoted to COO
* Succeeded Steve Jobs as Apple CEO in August, 2011
* "Tim Cook came out of procurement which is just the right background for what we needed and I strongly recommend that we execute our succession plan and name Tim Cook as CEO of Apple." – Steve Jobs
To read more about Tim, including his background and work in the procurement industry, click here and here.
Harold "Hal" Good, Former CPO, Public Sector
"Doing Well by Doing Good
"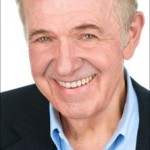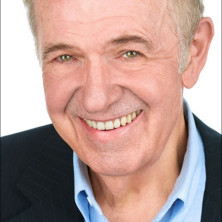 Hal is an accomplished professional with over 30 years of CPO level experience in procurement and contracting. He is a past national president of the Airport Purchasing Group and the National Procurement Institute, and was a founding member and past president of the California Chapter of the National Institute of Government Purchasing. He is a frequent presenter at industry events and is a well-regarded procurement expert. Career highlights include:
* Past president of National Procurement Institute
* Founding member/president of National Institute of Government Purchasing (California chapter)
* Past national president of Airport Purchasing Group
Post-CPO Legacy continues
* The most-followed twitter user in procurement
* An IBM "futurist"
* Founder of Procurement Pros LinkedIn Group
To read more about Hal, including his background and presentation at CPO Rising 2016, click here and here.
"There is no higher professional honor above being recognized for excellence and achievement by one's colleagues and peers," said Hal Good.  "I am very, very honored to have been inducted into the CPO Rising "Hall of Fame" at this year's conference! To receive this recognition from this illustrious source, will always be viewed by me as a top milestone moment in my procurement career!"
"I've had the opportunity, through the years, to actively participate in the evolution of supply chains, including several 'innovations' like Quality Circles and Lean/Six Sigma," Gregg Brandyberry said. "My greatest memories are of working to ensure small and diverse suppliers were appropriately represented just like the markets we served. Through it all, I had great teachers and mentors, and learned the importance of leading in ways that drove active engagement."