LEAD SPONSORS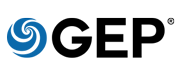 GEP helps global enterprises operate more efficiently and effectively, gain competitive advantage, boost profitability, and maximize business and shareholder value. Fresh thinking, innovative products, unrivaled domain and subject expertise, and smart, passionate people – this is how GEP creates and delivers unified business solutions of unprecedented scale, power and effectiveness. Every day, all over the world, GEP helps performance-driven enterprises realize their strategic, operational and financial objectives. To learn more about our comprehensive range of strategic and managed services, please visit www.gep.com. For more about SMART by GEP, our cloud-native, unified source-to-pay platform, please visit www.smartbygep.com.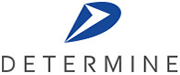 Determine (NASDAQ: DTRM) is a provider of leading enterprise cloud software solutions with over four decades of collective technical and knowledge in the areas of strategic sourcing, enterprise contract lifecycle management, and procure-to-pay solutions.  We provide the next generation of agile, enterprise cloud solutions for managing the needs of modern business. Using our intuitive applications and open technology infrastructure based on smart process applications models through an open API infrastructure, organizations can effectively manage the full scope of source-to-pay and enterprise contract lifecycle management requirements using the Determine platform.  For more information, please visit: www.determine.com.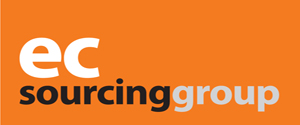 Since 2001, EC Sourcing Group has helped companies streamline and automate sourcing and supplier management. FlexRFP™ combines robust functionality and ease of use which results in immediate adoption and a faster ROI. Your dedicated account manager will train each user by helping them create events in real time at a pace that is comfortable. Suppliers require zero training to participate. Whether transitioning from a manual process, with documents and spreadsheets, or from a complex ERP based system, our clients tell us that their sourcing teams get more work done, in less time, using FlexRFP™. Our suite of solutions is used across all industries globally and includes: eSourcing / eRFx, Spend Analysis, Contracts Repository, Supplier Registration and Profile Management (SIM), SCAR Management, Soft & Live Auctions, Project & Workflow Management. For more information, visit www.ecsourcinggroup.com.
CORPORATE SPONSORS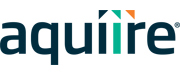 Aquiire's intelligent real-time procure-to-pay suite delivers the convenience and simplicity of the consumer shopping experience with unparalleled user adoption, compliance and savings. Aquiire features patented, real-time B2B e-commerce shopping from a single search, advanced machine learning, instant spend visibility and cutting-edge supplier relationship management technologies to automate buyer/seller collaborations. For more information, visit the Aquiire Website.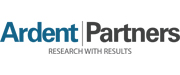 Ardent Partners is a research and advisory firm focused on defining and advancing the supply management strategies, processes, and technologies that drive business value and accelerate organizational transformation within the enterprise. Ardent Partners was founded by Andrew Bartolini in 2010. For more information and to sign up for our research newsletter, please visit us at www.ardentpartners.com.
________________________________________________________________________________________  If you would like more information about Sponsorship Opportunities at CPO Rising please click here or send an email to sales (at) ardentpartners (dot) com for more information. Thank you for your consideration.