Editor's Note: Today on CPO Rising, we revisit the long and illustrious career of Gregg Brandyberry, President of Rapid Deployment Procurement Excellence, Inc., and one of three members of the CPO Rising Hall of Fame Charter Class of 2016. Ardent Partners will induct a second CPO Rising Hall of Fame class at this year's CPO Rising Procurement Executive Summit at the Harvard Club of Boston on November 8-9. We will also honor procurement practitioners during our first annual CPO Rising Honors Gala. If you know someone who has gone above and beyond their duties and embodies procurement excellence, we encourage you to nominate them for this year's event. 
At last year's event, Gregg shared with a crowd of over a hundred attendees his insights and analysis on the strategies that Chief Procurement Officers can use to improve agility and performance. He also reflected on his career in a great one-on-one session with Andrew. We were happy to sit down with Gregg and discuss his background and experience in greater detail and are thrilled to spotlight one of our Hall of Famers today.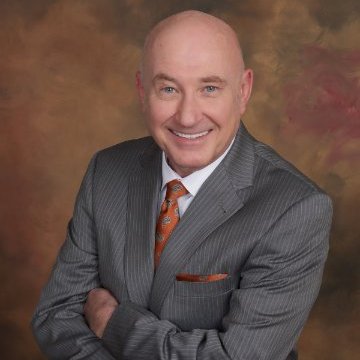 Simply put, Gregg "gets" procurement and supply management, having logged more than 40 years of executive and managerial experience across multiple industries, like automotive, manufacturing, and pharmaceuticals. He was the Global eSourcing Lead and a consultant at Takeda Pharmaceutical after serving as Senior Vice President, Market Operations for FedBid, Inc, a high volume reverse auction marketplace serving the Federal Government. Gregg also served as a Senior Advisor for A.T. Kearney Procurement and Analytic Solutions organization following a three-year stint as CEO of Wildfire Commerce. But he is perhaps best known as the former Vice President of Procurement – Global Systems and Operations for pharmaceutical giant GlaxoSmithKline, a role that he held for 10 years.
Early Beginnings
After leaving Western Illinois University in 1974, Gregg promptly got to work building his 42-year career in supply management. He started at the very ground floor of manufacturing at an auto parts manufacturing plant and eventually became the head of quality. "Something that I learned very early on was that price doesn't necessarily correlate with quality," said Gregg. "There's no strong correlation between what you pay and what you get. It stuck with me forever." Indeed, Gregg echoed these comments when he was a panelist at CPO Rising 2016.
Before he switched careers to procurement, Gregg became Director of Manufacturing and Quality at the Gates Energy Products, a division of The Gates Corporation and GE's former battery business division. The experience taught him the fundamentals about how to consider capacity, efficiency, utilization, velocity, and through-put – all the things that a good manufacturer that has a finite amount of time, space, and capacity needs to make the best product possible. As he got into procurement, Gregg realized that procurement did not quite work this way. "It was still in the early days, it was so transactional but did not have a lot of structure, aside from strategic sourcing," he said. It was very event driven; each event took a certain amount of time; work never seemed as "planful" as what a good manufacturer would do – how they would do their future planning.
Finding His Way in Procurement with eSourcing
Gregg left The Gates Corporation in 1990 and found his way to GSK, where he would make the leap to procurement and also spend the next 16 years of his career. Between 2000 and 2005, he saw procurement technologies, particularly eSourcing platforms, grow in popularity. Gregg worked hard at GSK to illustrate how a small staff could conduct many sourcing events using eSourcing platforms. He set up four global sourcing hubs in the US, UK, and India where his staff of 15 ran between 10,000 and 12,000 annual sourcing events; roughly half of them were auctions. He had "an extremely engaged workforce" that was using a new technology, and that added to the excitement of it all. Pretty soon their excitement outpaced their efficiency, but he and his staff eventually learned how to source more efficiently, even for eSourcing.
As a result of his efforts to drive eSourcing at GSK, his team won the "Baseline ROI Award" for the highest ROI for any IT project that Baseline Magazine had ever considered. They returned investment every two or three working days. This wasn't an accident. As Gregg says, "a lot of the stars were aligned: tremendous senior management support, a real burning platform to take costs out, an executive, CEO-level mandate, and an organization that was designed to help allow work to flow through it." Other factors that contributed to the success of Gregg's sourcing team were that he instituted eSourcing at GSK when it "was at the dawn of all the new procurement technology." He and his team were not only willing to give eSourcing a try, there were excited by it. "When you have all of these things working together, there's a good chance you're going to be successful."
Gregg reflects on his 10 years as VP of Procurement at GSK and calls it one of the best times in his working life – a time in which he saw many senior procurement people – including CPOs and directors – "sprout" while he was there. Still, every good leader knows when it is time to take on their next challenge, and in 2009, Gregg left GSK to take on three. He became CEO of Wildfire Commerce in February 2009. A couple of months later, he assumed a concurrent role as a Senior Advisor at AT Kearney Procurement and Analytic Solutions. More than a year later, he also joined FedBid as the Senior Vice Present of Market Operations, where he would serve for nearly four years.
Taking eSourcing to the "Next Level"
At FedBid, Gregg led a team whose focus was to run eSourcing events, and boy did they run them. At the height of his tenure, he and his team conducted more than 50,000 eAuction events annually for their government clients. At a time when the concept of "Big Data" was starting to be bandied about, Gregg and his team were getting soaked in data. On any given day, they might have had more than 500 auctions going on. He remembers a day at the end of FY2011 where they had 2600 auctions underway, with an average length of three days, and tens of thousands of discrete transactions occurring.
To understand their events and to help them better manage their auctions, they pulled data from the system every 20 minutes and, using their BI analytics tool, organized the data into real-time reports that their "market specialists" would consult. They would give the specialists real-time intelligence to say that they might not have enough suppliers bidding, or that there is not enough competition, or that there are some questionable bids coming in that need to be checked out. "Nobody's doing procurement like that," Gregg boasted.
Like his tenure at GSK, this was a really interesting time for Gregg, and the experience has shaped his thinking on how sourcing events will be carried out.
The Future of eSourcing
For Gregg, some of the approaches that procurement is using are getting pretty stale – procurement as a whole is spinning the same cycles year-over-year, and it is ripe for change. The way he sees it, a big change for corporations will be to get away from treating everything like a single event and move towards a marketplace approach where suppliers are pre-vetted. That way, they will not have to be trained because they already understand how the marketplace works, and buyers "just throw" opportunities at them. Buyers can get highly specific, too – they can ask for diverse suppliers, like women-, veteran-, or minority-owned businesses, or highly-specific suppliers to bid on niche projects. Gregg and his staff were able to do this at FedBid and were very successful with it.
Final Thoughts
As was the case with many of the speakers that we profiled on CPO Rising, our conversation with Gregg was both long and fruitful, and it resulted in much more insight and value than we could highlight in a single article. As a result, we're going to bring our readers Part Two of our conversation with Gregg later on this month. Stay tuned for more Hall of Fame insight!
RELATED ARTICLES
Ardent Partners Announces First Annual "CPO Honors" Gala
Bob Kane: an "Old School" CPO with a "New School" Style
Ardent Partners Welcomes Harold "Hal" Good, Procurement Luminary, to CPO Rising 2016!
Heidi Landry: An Expat CPO's Journey across the Procurement Landscape
Tagged in: Chief Procurement Officer, CPO, CPO Rising Summit, CPO Shop Talk, eSourcing 2.0, Innovation, Matthew York, People, Process