Editor's Note: Over the next few weeks we will highlight some of the outstanding executives that are presenting at the CPO Rising 2016 Summit. Today we continue the series with an in-depth look at another one of our fantastic speakers. Enjoy!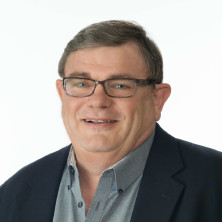 Ardent Partners is pleased to welcome Bill Michels, CEO and Founder of Aripart Consulting, to CPO Rising 2016 later this month in Boston. Bill will deliver a fantastic presentation entitled, "How to Survive the Short Organizational Lifespan of the CPO," which will help current CPOs maintain relevancy as well as aspiring CPOs strategically plan for career advancement in the years to come. A seasoned procurement and supply chain professional with more than 35 years under his belt, Bill helps companies transform business strategies into maximum profits. He is dedicated to maintaining a reputation built on increasing shareholder value, quality, customer service, and uncompromising ethics.
In consulting, Bill has worked with some of the world's best-known companies across a wide spectrum of industries and countries transforming procurement and the supply Chain. While supply chain management, risk, global sourcing, strategic planning, cost, and change management are his major focus, he has also developed many innovative methodologies theories, practices, and tools for the transformation of procurement and the supply chain. In some cases these programs have resulted in breakthrough changes impacting entire industries, providing competitive advantage to clients. He is also considered an expert in developing solutions when working with volatile commodities.
Learning by Doing: Coming of Age in Procurement
After attending community college, Bill began his career in supply management when he joined SCM Corporation as a materials management/supply chain trainee. He got to work in almost every department of that business – namely, logistics, production control, inventory control, and purchasing, before reaching Director of R&D Planning and Inventory Control. He had also gone back to school and earned a BS in Business Administration from the Rochester Institute of Technology. Although Bill was very successful at SCM, he decided to leave the company when it miscalculated and decided to produce typewriters instead of desktop computers.
Bill returned to purchasing and took a job at Boise Cascade as a purchasing manager for three paper mills in upstate New York. Although it was a good job, Bill and his wife were not cut out for the idyllic life of remote upstate New York. Thus, after a year with Boise Cascade, he returned to SCM – Durkee Foods, where he got into commodity trading and learned how to do it successfully. Bill also earned his MBA from Baldwin Wallace University where, in collaboration with consultants from ADR International Consulting, he built a few models and tools that they would later adopt. But the relationships that Bill built would be even more valuable to him.
After three years at SCM-Durkee, Bill moved on to Campbell Soup and became head of purchasing for Vlasic Foods. Four years later, Campbell divested itself of Vlasic. Rather than go to the Campbells' "mothership", Bill leveraged his consulting relationships and joined ADR as the Director of North American Operations, whose clients included Microsoft, Wyeth, and Bird's Eye Foods. "I had a great learning experience in terms of working at some of the best companies in the world. I had the opportunity to see the best, to be in the best, and to gain a lot knowledge," said Bill, who treated every project as a learning opportunity.
Bill would make ADR home for the next 23 years, climbing the ranks through its North America Division to become CEO and Managing Partner of ADR International. Under Bill's leadership, ADR North America became a leading niche specialty consulting firm and won several recognitions and awards. At the end of 2011, The Institute for Supply Management (ISM) acquired ADR North America. Bill served as President of ADR North America and Senior Vice President of ISM Services for another three years before leaving in December 2014 to start his own company, Aripart Consulting.
Striking Out on His Own
After leaving ADR/ISM, Bill felt that he could add value to companies by helping them build strong strategic plans with longer-term forecasting than just the next fiscal year. So he founded Aripart Consulting, which provides a number of services to its clients, including:
1) Assessing how purchasing/supply chain is functioning and what key changes need to be made in systems, process, and people. Bill and his team will conduct their assessment, come back with a current state and future state, and a plan on how to get from point A to point B with the appropriate processes and or systems.
2) Conducting synergy analysis for global companies that have decentralized procurement/supply chain departments in order to determine how they can best leverage each other to drive cost and value improvements while remaining decentralized.
3) Building operational strategies for the near-term, mainly by helping companies understand how to drive value. "CEO's want innovation, speed to market, and incremental value. They need to seriously drive complexity reduction," he said, adding that "all of these things are going to build value."
Bill and his team work on site with clients day in and day out, and he is passionate about what he does, even though he travels almost every week for it. He loves his job, and he loves to learn from his clients and help them succeed.
The Evolution of Procurement
When Bill first began working in procurement in the early 1980s, it was all about getting supply. Towards the end of the 80s, it became about controlling costs and getting better prices. Then in the 90s, it morphed into how companies looked at cost. Jose Ignacio Lopez at General Motors showed that if enterprises conducted the right cost analysis and worked with suppliers, they could understand their costs or margins and cut $21 billion out of purchasing. Then at the turn of the century, procurement moved to strategic purchasing – negotiating multi-year contracts, being smarter, and building strategies. Then it moved to category management, which is where Bill believes procurement is now.
The next step in the evolution, according to Bill, is value management. As CPOs gets more visibility into their suppliers, they realize what they are paying and how they can negotiate on categories with suppliers. "How to capture more value – innovation, speed to market, business alignment, and how to architect the things that they need to get more value" – these are all considerations that CPOs and procurement teams need to consider today, said Bill. They want their suppliers to be healthy so that they can reinvest in them to realize value. Another challenge that Bill sees is getting their suppliers to deliver maximum value up and down the chain. That might mean deploying inventorying systems and purchasing automation. He has seen some companies start to figure out how to automate. He also believes that with artificial intelligence (AI), bots eventually will scour the internet for suppliers, conduct RFIs and RFPs, and make recommendations. It is not such a far-fetched idea. In fact, Bill has colleagues who are currently working on the concept.
"The transactional piece, as we move to IoT, as we get signals across the supply chain that are automatic about inventories, as we can use AI to take that data that's around the world to sort it down and make it easier – that transactional piece of the business is going to be gone," said Bill. Thus, procurement professionals may be automating themselves out of jobs. "We have a great skill set in our profession that's really focused on that transactional side, and I don't see them as I look forward ten years."
Looking Ahead to CPO Rising 2016
On that note, Bill's talk will focus on how to build the processes and capabilities to survive in the future, "because it's changed faster in the last five years than it has in the first hundred years, and I think the speed's only accelerating with the digital disruption we're seeing." Thus, Bill will share what he believes the CPO has to do to survive. Take talent management for instance. "If a CPO is not constantly refreshing their talent, they are going to die," said Bill. They have to:
Reeducate management to get them to move from a cost model to a value model.
Push their team to deliver substantial benefits in terms of impacting the profitability of the firm.
Find people that have the opportunity to influence.
Be financially oriented and relationship oriented.
Build both internal and external relationships.
"It's sad to say that a lot of the people that are in purchasing now probably won't make it as we start to move forward in the evolution of procurement." But to survive, they need to educate their management to understand that the supply chain is changing and they need to align across the chain.
Don't miss Bill's informative and thought-provoking presentation on "How to Survive the Short Organizational Lifespan of the CPO." Register here!
RELATED ARTICLES
Heidi Landry: An Expat CPO's Journey across the Procurement Landscape
Ardent Partners Welcomes John Zagata of Spectra Energy to CPO Rising 2016!
Ardent Partners Welcomes Jacob Larsen of Maersk Group to CPO Rising 2016!
From CFO to CEO: A Conversation with Louie Psallidas of Uno's (II) – (CPOR-16 Speaker Spotlight)
From CFO to CEO: A Conversation with Louie Psallidas of Uno's (I) – (CPOR-16 Speaker Spotlight)
Tagged in: CEO, Chief Procurement Officer, CPO, CPO Shop Talk, CPOs on the Rise, Events, Matthew York, People, Process, Strategy