Editor's Note: Over the next few weeks we will highlight some of the outstanding executives that are presenting at the CPO Rising 2016 Summit. Today we continue the series with an in-depth look at another one of our fantastic speakers. Enjoy!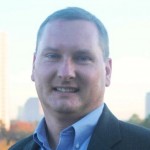 Ardent Partners is pleased to welcome John Zagata, Director of Indirect Goods and Services at Spectra Energy, to The CPO Rising 2016 Summit in Boston next month. John will deliver a presentation entitled Effective Procurement – Legal Collaboration in the Contracting Process, which will provide procurement pros with strategies and approaches to collaborate with the general counsel and develop streamlined supplier contracting policies and processes.
 Legal Eagle, Procurement Shark
John is a lawyer and seasoned professional with over 20 years' experience in procurement. His legal background has served him well, particularly when it has come to developing a strong collaborative relationship between Procurement and the General Counsel's office at Spectra Energy, a FORTUNE 500 company and one of North America's leading pipeline and midstream companies.
John received a Bachelor of Arts in Public Affairs from the State University of New York at Albany, then went on to earn a Juris Doctorate from Temple University. While in law school, he began working for the Philadelphia Parking Authority as Assistant General Counsel. But pretty soon, he realized that he did not want to pursue a career as a corporate attorney and began to investigate other careers that would allow him to leverage his law degree and business expertise.
How a Lawyer Got into Procurement
John graduated law school and moved into consulting, first with Ernst & Young where he worked for the company's internal procurement contract team, and was eventually persuaded to move into the consulting side of the house. After some time, John moved over to Accenture which is where his procurement career blossomed. John expanded his focus and began to develop and hone his sense of strategic sourcing leading many projects. During his time at Accenture, John developed a broad perspective on how eSourcing, supplier contracts, supplier management, and P2P all work together within the procurement value chain.
While at Accenture, John became engaged in managing procurement projects and became an expert in procurement technology. His claim to fame, however, would come via some low-cost, low-tech solutions to one of life's inconveniences: airport security. Following the terrorist attacks of September 11, 2001, John was supporting a contract to standardize security processes and technologies at ten of the nation's major airports so that the security gates "would all have the same look and feel." He and his team had to come up with an easy, low-cost solution for dealing with passengers' pocket change that always set off the metal detectors. They also had to help direct passengers on their way through the security check. John's solution was to go to Pet Smart and find a durable (and commercially available) dog bowl for passengers to throw their change in, and to put footprints on floor mats so that they would know where to stand. As a result of these low-cost, low-tech solutions, John and his team saved all parties much time and confusion (and the newly-founded Transportation Security Administration a lot of money).
John's track at Accenture then took on a broader role of managing business process outsourcing (BPO) projects for AP and P2P, as well as larger procurement outsourcing projects. He moved onto Cendant for a few years where he oversaw the implementation of a new set of procurement solutions. John then started and ran his own consulting practice for eight years while building his sourcing and procurement skillsets, like his familiarity with p-cards, as well as a strong network to support his business. "Building your professional network and your skillsets are things I'd stress to recent college graduates," he added.
In 2014, John made a personal decision to leave the consulting world when he joined Spectra Energy, a Fortune 500 oil and gas company based in Houston, Texas, as the Director of Indirect Goods and Services. Since assuming the role a year and a half ago, John has aggressively branded and marketed his group to get company stakeholders to notice and leverage them. Perhaps most significantly, he was halfway through developing a procurement policy when a change mandated a new purchase order policy – a big change since it compelled people to leverage his group rather than independently purchase.
John is also focused on effectively managing complex spend, like contingent labor, by rolling out a MSP solution. Projects like that also get his team a lot of enterprise-wide exposure, whereas stakeholders may not have been so accepting before. Still, he admits that "it helps to have policy behind us."
Two Faces of Procurement Evolution
One of the most significant ways in which procurement has changed in the 20 years since John began his career is the much larger number of undergraduate and graduate programs. When he finished college at Albany, there were just two major supply management degree programs in the U.S. But now, there are many, many more including several in the Houston area.
Another significant change that John has seen since is in the overall makeup and tone of industry professionals. John reflects back to industry meetings he would attend in the mid-90s where the conversation only ever focused on how to beat up suppliers on cost. Today of course, the profession has advanced dramatically with more nuance and sophistication.
Final Thoughts
One of the most striking things about being a lawyer in procurement is that John always has liability and risk in mind when writing up a contract or a policy. For example, with contingent labor, he wants to get the best rates and people, but he has to ensure that they conduct criminal background checks to screen out any potentially risky candidates. This perspective reflects a basic difference between legal departments/general council and procurement/purchasing departments – the former is more interested in mitigating risk and keeping the company out of the courts, while the latter is more interested in cutting costs and increasing savings. But as someone with a legal background who works in procurement, John understands the legal mindset and "can put that hat on." There has to be a middle ground, he says, where they can get to an acceptable risk for both stakeholders.
Hear John speak live and in person at CPO Rising 2016 – the Agility Agenda, later this month right here in Boston!
RELATED ARTICLES
Ardent Partners Welcomes Jacob Larsen of Maersk Group to CPO Rising 2016!
From CFO to CEO: A Conversation with Louie Psallidas of Uno's (II) – (CPOR-16 Speaker Spotlight)
From CFO to CEO: A Conversation with Louie Psallidas of Uno's (I) – (CPOR-16 Speaker Spotlight)
Tagged in: Chief Procurement Officer, Contract Lifecycle Management, CPO, CPO Rising Summit, Events, Matthew York, People, Process, Sourcing, Strategy, Technology