L'Oreal's CPO is Rising – Barbara Lavernos Takes Top Post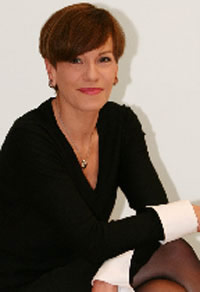 Breaking News: Barbara Lavernos, Chief Procurement Officer for the L'Oréal Group has just been appointed the Managing Director of "L'Oréal Luxe – Travel Retail Worldwide" division. Barbara joined L'Oreal in 1991 as a Buyer and worked up the ladder as a purchasing manager, product development manager, and plant director before becoming the CPO in 2004.
The appointment of this well-known and well-regarded procurement executive is part of the growing trend of Chief Procurement Officers rising  into broader operational roles [Sidebar: It goes without saying but I'll say it anyway – this concept of CPOs blazing new trails and rising within the enterprise and the business world is the premise behind this site's name and our evangelism of the procurement role. Barbara's ascension is a great example].
Barbara's new position is a very significant leadership role at L'Oreal, who describes its Travel Retail division as one of its most dynamic and a key to the development of its brand image and growth. In its statement announcing the appointment, the company notes that "Throughout her career, Lavernos has proven her worth as a great manager and inspirational team leader. Her keen commercial sense, great capacity to manage diversity and complexity, as well as her passion for international products and business, have today made her a natural choice to join L'Oréal's Luxury Products Division." The company continued by saying that, "Lavernos and her team's assignment is to deploy, with a focus on excellence, a truly unique portfolio of brands that are as varied as they are complementary in addressing the expectations of travellers around the world, whatever their luxury aspirations."
No word on who will replace Barbara as CPO.
To Barbara we say – Félicitations pour votre nouvelle position excitante!
South Africa To Appoint Chief Procurement Officer
Our loyal readers may want to dust off their resumes as South Africa is now in the hunt for a national Chief Procurement Officer.
In his 2012 Budget Speech (full transcript here), South Africa's Minister of Finance Pravin Gordhan announced that the South African National Treasury will take several steps to improve federal procurement processes and performance with a special focus on improving efficiency and squashing fraud and corruption. Particular focus will be paid to ensuring that infrastructure projects attain a high "value for money" while also developing and supporting local suppliers.
Building on the new regulations which require departments to submit annual tender programs, limit change orders, and require full disclosure of all directives, the National Treasury plans to reform federal procurement by
Appointing a Chief Procurement Officer who will have "overall responsibility for monitoring procurement across government."
Centralizing its procurement system and operations while strengthening the national procurement capabilities.
Requiring specific competencies and capabilities for those working in the procurement function currently and developing a rigorous review and approval process for all appointed procurement professionals.
Developing a national price list for all items and services to "detect deviations from acceptable prices."
Developing a system that permanently bars groups who have defrauded the state from ever engaging in business with the state again.
Reviewing and assess the "validity and cost effectiveness of all government property leases."
Improving the ability of departments to set the specifications for their RFPs.
By appointing a CPO for the federal government, South Africa is following in the footsteps of the United Kingdom who appointed John Collington (seen and heard here) last year as CPO in support of its Cabinet Office's austerity measures.
If and when the job specs become available for the new CPO role, we will share them.
Tagged in: Chief Procurement Officer, CPO, CPO News, CPO Shop Talk, CPOs on the Rise, EMEA