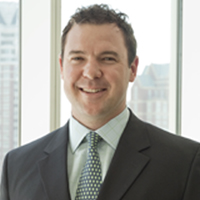 Our CPOs on the Rise series continues today with Part Two of a Q&A with another "friend of the site" – Daniel Warn (Part One is found here). Dan is the Head of Strategic Sourcing and Vendor Management at Blue Cross & Blue Shield of Rhode Island (Chief Procurement Officer). Those interested in hearing more from Dan can listen to an archived webinar we jointly presented last month by clicking here. Here are a few questions that his presentation generated (but ones he did not have time to answer live).
Q –  Some of your fellow CPOs would argue that the Chief Procurement Officer role is more valued when the CPO either reports directly to the CEO or to the Operations Leader. What do you think?
Dan Warn: I think this comment is spot on.  We talked a lot about the importance of the relationship between the CFO and CPO, and it is critical to ensure you have a seat at the executive table and that the alignment between procurement and finance is strong because it establishes the framework for success. But, your procurement team still needs to be able to engage and collaborate with the business to be seen as adding and driving value. Your procurement team needs to be focused on total value or total cost of ownership, not just cost savings, and work together with the business to define what success means for each and every project. It could mean cost savings, avoidance of a cost increase, identification of an alternative good or service, a higher priced option that creates other efficiencies, and the list goes on. If you are successful in doing this, it just makes the conversation and support from the CFO that much easier.
Q – Although the CPO may occupy a less senior position than the CFO in real terms, particularly with regard to 'controlling' cash it is normally the CPO that has to deal with daily issues within the supply chain that impacts terms and conditions and therefore causes cash issues both good and bad to arise. Do you feel that the CFO should give some latitude to the CPO to make financial decisions and only to highlight to the CFO the critical cash issues?
Dan Warn: The CPO does have the ability to commit significant amounts of cash through committing contracts, but typically this is done in conjunction with business leaders both during the sourcing event and vendor selection and as part of a Requisition / Purchase Order approval process. So, the CPO alone does not have the latitude to make these decisions and together with the business leaders and Finance should be communicating about these decisions. The CPO typically does and should have leeway over the savings levers at their disposal during sourcing events, such as adjusting payment terms to achieve fast pay discounts or giving away price concessions in exchange for other benefits such as locking in longer terms to reduce price volatility. Another consideration is that leeway in decisions that impact cash differ when sourcing indirect goods vs direct goods or materials where currency concerns and market volatility (for example) can have a much larger and more frequent impact. The bottom line is this should be an ongoing discussion between the CFO and CPO where they can agree on what the CPO can and should have the leeway to make decisions on and at what level the CFO wants to be involved in the decision.
Q – Can you give some comments on if and when certain metrics conflict between the procurement and finance organizations (e.g. Procurement material savings requires investment into supplier capabilities; however, the cash required has negative cash impact to the CFO's organization).
Dan Warn: At BCBSRI, the main source of conflict is between the budget and both cost savings and cost avoidance. Procurement may avoid significant cost and even get credit for it, but if all it did from a budget perspective was keep you budget neutral it seems to be valued less. Similarly, if procurement achieved a unit cost reduction but the business had budgeted incorrectly and the unit cost reduction only gets you to budget neutral (or worse, still over budget but by something less than had procurement not achieved the unit cost reduction), it seems valued less. Generally I don't see conflicts with new purchases where an investment is required because it's pretty clear to all parties that avoiding as much cost as possible is good and lessens the impact of the investment. Likewise, holding costs flat or mitigating cost increases during times of economic crisis are valued even if procurement is not achieving a unit cost reduction. The good thing about Finance is that if you can work together with them to model out how a potential investment over time will ultimately achieve greater savings, everyone can agree to the same set of numbers and make the right decision/recommendation along with business leader input. Clarity and agreement on the metrics and reviewing savings calculations collaboratively is the key.
We'd like to thank Dan for his time today and for the ongoing discussions (offline) we've had around CPO Performance, something Dan'll be back to discuss soon.
CPO on the Rise in 2011
Name: Daniel Warn
Title: Head of Strategic Sourcing and Vendor Management (CPO)
Company: Blue Cross & Blue Shield of Rhode Island
Education: BS in Ergonomics, Minor in Systems Engineering from the United States Military Academy at West Point; MBA with a concentration in Entrepreneurship and Global Strategy from Babson College
Years in Procurement: 8
Most valuable experience for current job: Having seen how procurement was done across many industries and sectors including my consulting experience provided me with a wealth of tools and best practices to leverage during the procurement transformation at BCBSRI.
Most important skill used in current job: Leadership and People Management skills. Hiring the right skill sets and actively managing based on performance against clear goals is a bigger competitive advantage than any process or technology.
The key to achieving success in procurement: Collaborating with your customers to truly understand the needs of the business and then getting them what they need at the best TCO. Support of the CFO and executive leadership team is critical, but delivering for your customers and getting them to see the value of procurement will earn you a larger and larger seat at the table over time.
Tagged in: CFO, Chief Procurement Officer, CPO, CPOs on the Rise, Performance